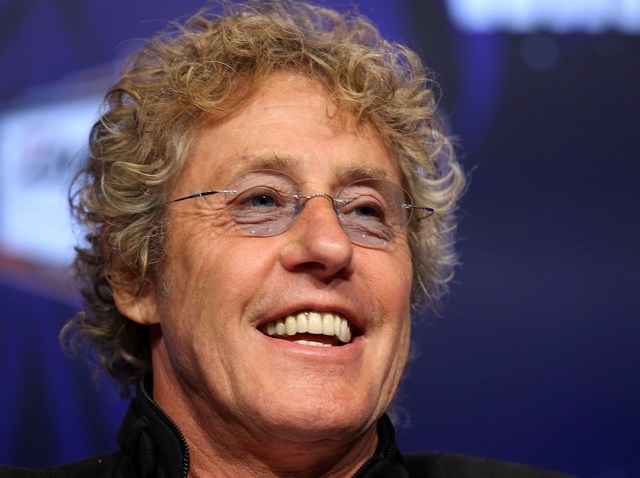 Some very lucky rock fans spent the past few days jamming with one of the greats -- Roger Daltrey, the iconic lead singer of The Who.
Daltrey headlined this past week's session of Rock 'n Roll Fantasy Camp. The camp pairs would-be musicians with famous rockers who serve as their counselors, performing alongside them and helping them write and record original songs.
"I've worked with this camp for several years now," Daltrey said. "It reminds me of why I got into this business in the first place -- because it's fun."
Daltrey told Niteside that he keeps coming back to the camp because he enjoys watching his campers make progress.
"I watch people with varying musical ability work together as a group, and all of them improve," he said. "To see their personalities come out, and their confidence grow, that's enough in itself."
Other counselors that participated included Jay Jay French (Twisted Sister), Sandy Gennaro (Joan Jett and the Blackhearts), Simon Kirke (Bad Company), and famed producer Phil Ramone.
"This camp employs an awful lot of musicians in a very tough time for musicians, so that's another reason for doing it for me," Daltrey said.
Despite his role as a mentor, Daltrey insisted that he was giving campers guitar instruction, not tips for becoming a rock star.
"I don't have advice for anybody," he said. "No, no, no. I'm far too old to start giving advice."
The camp concluded last night with a concert at B.B. King's, where the counselors and campers performed both original songs and classic hits.
Proceeds from the concert will benefit Jesse Farner, the 21-year-old son of Mark Farner, one of the camp's counselors and a former member of the band Grand Funk Railroad. Jesse was seriously injured when he fell and fractured a vertebra in his neck.
"He's now quadriplegic with no insurance," Daltrey said. "Mark is going to have a tough time, so let's hope that the rock and roll industry can get behind him and support him."