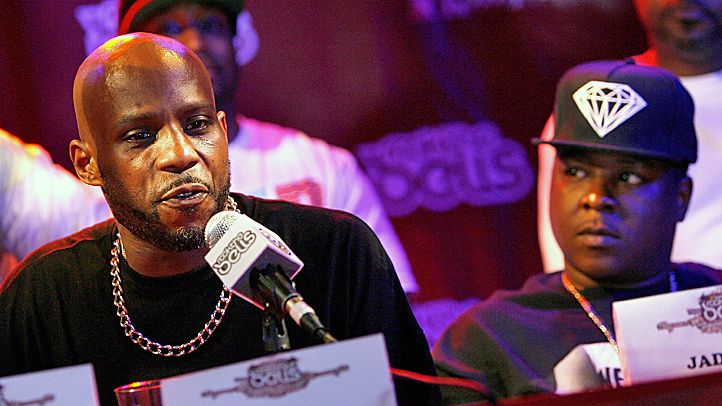 The new school and the old school will share a stage at the East Coast leg of the Rock the Bells 2012 festival.

Big Sean, Action Bronson, M.O.P., Sean Price and Curren$y will join a roster of hip hop heavyweights -- Nas, Ice Cube, Red and Meth, DMX, Jadakiss, Prodigy from Mobb Deep to name a few -- performing at the concert held this year at the PNC Bank Holmdel, N.J.
"This is one of the shows where the energy is gonna be up from curtain open to curtain close," said Jadakiss at the first East Coast Rock the Bells press conference and fan appreciation party Wednesday at Santos Party House in lower Manhattan. .

This festival will showcase what many rappers on the stage called "real hip hop," not mainstream or commercial rap much to the delight of Hot 97 morning DJ, Peter Rosenberg who got into some trouble with rapper Nicki Minaj after dissing her song, Starships. Rosenberg referred to the festival as a "hip hop summer camp."

If by summer camp, he means a place that brings different people together then he's right. The festival will bridge the gap between classic MCs and newer acts. There was camaraderie on the panel as each expressed genuine excitement to see the whole show and what each rapper will bring to the stage. Freestyle rapper, Spectacular even called the panelists, The Avengers because of the combined magnitude of their talent.

After the press conference, it's clear that the rappers taking the stage on September 1st and 2nd still have love for the game and most of the players involved. There's still respect for the craft and the audience got a taste of that when Spectacular, Sean Price, M.O.P., and Prodigy came to the stage to preview the upcoming festival. Fans invaded the dance floor and soaked up the talent in preparation for the Labor Day weekend concert.

The Holmdel, NJ stop of the 2012 Rock the Bells festival will also feature performances from J.Cole, Common, 2 Chainz, Wiz Khalifa, and others.