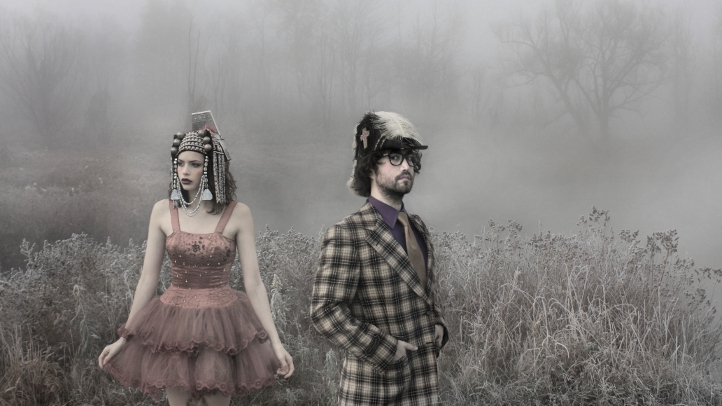 With the loss of the free Jelly NYC concert series, the New York City indie rock community has been hard up for good news in regards to summer shows. Thankfully someone has our backs.
Today, the 10th annual River to River Festival announced two free music series occurring at the South Street Seaport in Lower Manhattan. The addition of seven new events at the Seaport to this summer's already stellar lineup of free offerings makes River To River a huge asset to New Yorkers and tourists alike.
Four installments of the Seaport Music Series will take over Pier 17 on Friday evenings from June 24 through July 15 and will include a healthy mix of indie rock, including Ghost of a Saber Tooth Tiger featuring Sean Lennon, a fantastic double-bill of Lower Dens and Dirty Beaches and local shoegaze laced, pop act Asobi Seksu.
My favorite bill of the Seaport Music Series will occur on July 8 and features the influential Scottish indiepop group The Wake that served as a starting point for Bobby Gillespie, who went on to play with The Jesus and Mary Chain and Primal Scream. Playing in support is the San Francisco-based Weekend, whose live shows recall the urgency and emotion of Joy Division.
In addition to the Seaport Music Series, River To River announced it will bring back the Seaport's Sound Bite Series on Sunday afternoons starting June 26 and ending on July 10. Sound Bite, now in its second year, will feature local artists like My Teenage Stride and Pow Wow! among other talent making their bones in New York.
Expect a few more updates from the River To River Festival over the next few weeks, but for now this should make all the indie rock lovers giddy with excitement.