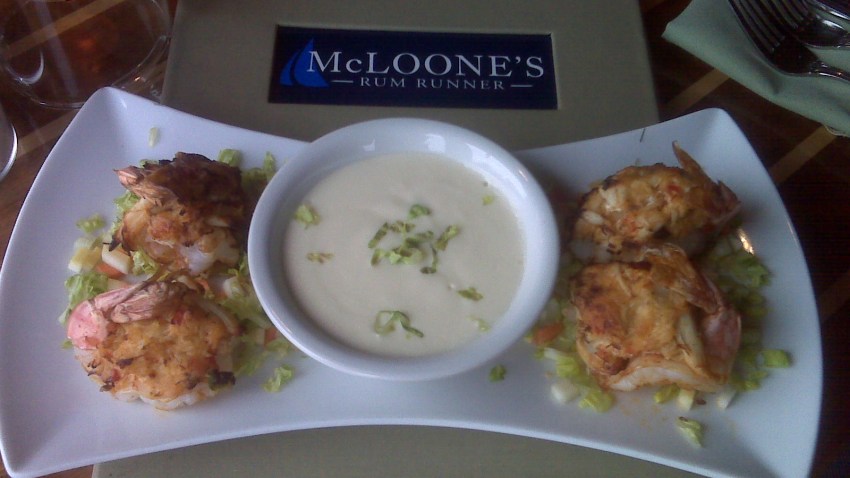 Love crab, love shrimp. Try them together in one mouth-watering appetizer on your next trip to the New Jersey shore.
The seafood duo is a specialty at McLoone's Rum Runner in Sea Bright, located at 816 Ocean Avenue,overlooking the Shrewsbury River.
Four large shrimp from the Gulf of Mexico are stuffed with lump crab meat then seasoned and broiled in a butter sauce. This $16 dollar treat could be a meal for a 90-pound weakling, but for anyone else it will only tempt you for more.