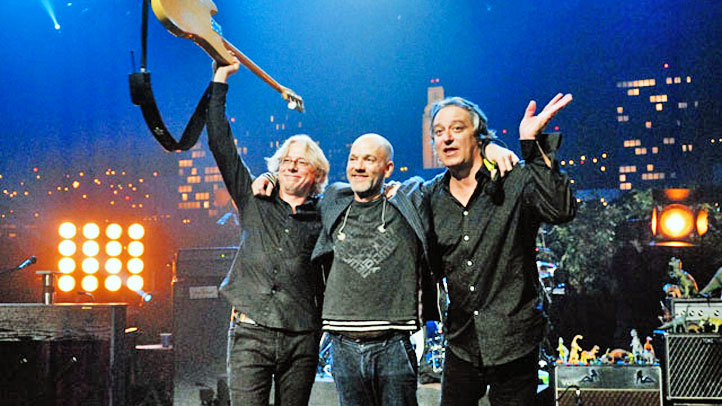 R.E.M. announced Wednesday that they would be quitting after more than 30 years together.
In a statement posted to the band's website, members Michael Stipe, Peter Buck and Mike Perry thanked their fans and "co-conspirators."
"We walk away with a great sense of gratitude, of finality, and of astonishment at all we have accomplished," the band said. "To anyone who ever felt touched by our music, our deepest thanks for listening."
Each member added his own statement, and Perry said the band's latest greatest hits retrospective "seemed to draw a natural line under the last 31 years of our working together."
Stipe wrote: "We did this thing. And now we're going to walk away from it."

"I hope our fans realize this wasn't an easy decision," he added, "but all things must end, and we wanted to do it right, to do it our way."
Buck told fans: "Being a part of your lives has been an unbelievable gift. Thank you."