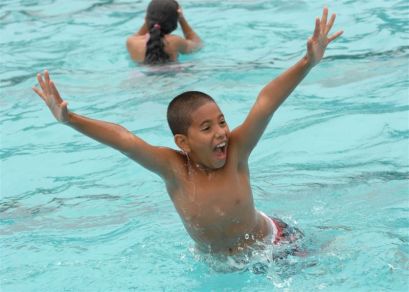 Registration takes place this weekend for the New York City Department of Parks and Recreation's summer camp programs for children ages 6 to 13.
Summer camp will take place from July 5 through August 19, according to the NYC Parks website. Regular day camp starts at 9 a.m. and end at 5 p.m., and costs $500; extended day camp lasts from 8 a.m. to 6 p.m., and costs $575.
The program includes:
Trips to zoos, parks, museums, NYC attractions, and other cultural and educational institutions
Sports and fitness activities
Arts and crafts projects
Team-building and recreational games
Computer and technology education
Swimming at pools
Online registration begins at 9 a.m. on March 11, and ends at 11:59 p.m. on March 13. There will also be on-site registration assistance at select recreation centers.
A lottery will then select applicants from those who register.
For more information, visit nycgovparks.org.