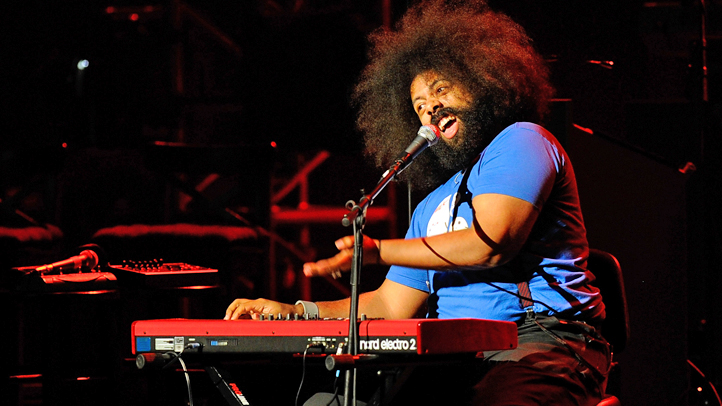 The Grateful Dead's unofficial mantra was that they never played the same show twice, always tweaking setlists and arrangements just enough to come up with something new. No artist currently embodies that aesthetic more than Reggie Watts, who will play Webster Hall on May 20. Tickets go on sale here on Friday.
A former member of a Seattle-based art funk band, a few years ago Watts found out that creating backing tracks by himself using distorted samples of his voice, pitchbenders and his drum-tight beatboxing was a more efficient way of making music than relying on band mates. It was also a much funnier way.
Every night Watts improvs a series of defiantly weird songs based around wub-wub bass, whirring noise loops and whatever subject matter happens pops in to his head.
The result is jarring, because experimental music and dryly silly lyrics are often paired together, but Watts proves that perhaps they should be.
Our personal favorite is this one-of-a-kind jam "Everybody's Got A Cat," but you might be partial to his tribute to '80s Tom Cruise vs. Satan classic "Legend" that he posted on Facebook.