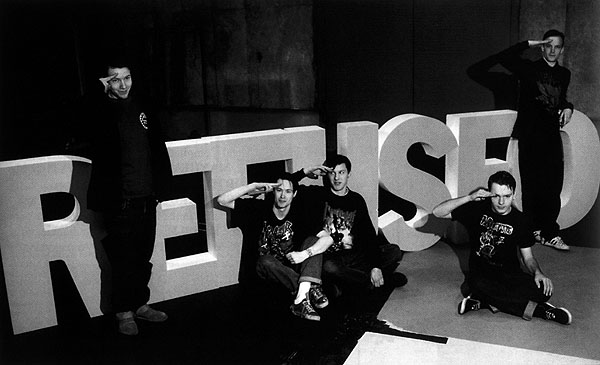 The word seminal gets thrown around a lot these days, considering the spate of reunion tours and throwback albums abounding through 2012.
But Swedish post-punks Refused did a commendable job building a better mousetrap, particularly on the seminal (there, I said it) 1998 album The Shape of Punk to Come: A Chimerical Bombination in 12 Parts.
Fusing hardcore energy, mod style, jazz class, Leftist politics and techno know-how, Refused influenced everyone from The Hives to Anthrax. The band broke up more than a decade ago after a disastrous, under-appreciated U.S. tour. Given the finality of that breakup's visual chronicle, the band's recent reunion has been met with as much surprise as elation from fans.
On Tuesday, Refused announced via its Facebook page, a show at New York's Terminal 5 on April 23, in addition to its numerous festival spots. Tickets go on sale Wednesday through Ticketmaster. There will also be a charity pre-sale starting Tuesday at 3 p.m. and will feature "special guests."
Check out the band's classic song "New Noise" here.