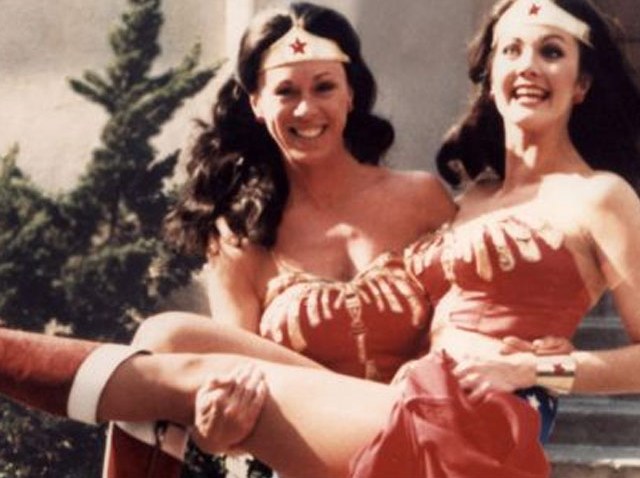 PLUNGE: Amanda Micheli's documentary "Double Dare" profiles a pair of women who've dedicated their lives to one of the most traditionally masculine (and macho) careers around: Stunt doubles. Jeannie Epper subbed for Wonder Woman, Zoe Bell for Xena, and their fascinating lives are highlighted here with gripping action sequences and interviews from Steven Spielberg, Quentin Tarantino and others. IFC, 8PM.
PIXTAPE: A Chicago Tribune piece called The Pixies' 2004 "Doolittle" "a work in which surf music and surrealist art, dreaminess and dementia, God and death, biblical allusion and sexual frustration co-exist in discrete two- and three-minute blasts of perfect noise-pop". We couldn't say it any better. Go hear them at Hammerstein Ballroom at 8PM (also tomorrow and Thursday nights).
SCOPE: Take any activity that might have gotten you a wedgie in high school, add in the High Line, and voila: Instant coolness. Case in point, you can join folks from the Amateur Astronomers Association of NYC (in operation since 1927!) for an evening of November sky stargazing tonight from the elevated park, 6:30 to 9:45PM. A thermos of hot chocolate would go nicely with this.
Got a tip? Email us.
Copyright FREEL - NBC Local Media