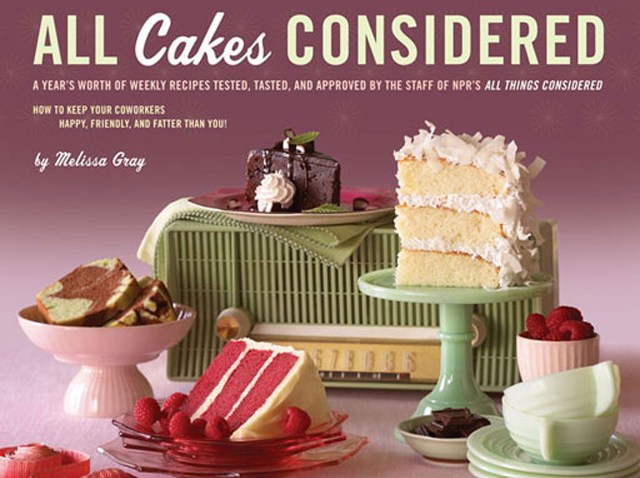 BAKED: In these Julie-and-Julia infested times, everyone knows a year of cooking just about anything is book-deal bait. And so we give you "All Cakes Considered: A Year's Worth of Weekly Recipes Tested, Tasted, and Approved by the Staff of NPR's All Things Considered" (Chronicle, $24.95), out this week. NPR Producer Melissa Gray includes 50 recipes of cakes she's brought to the office and fed to her colleagues, like Brown Sugar Pound Cake, Peppermint and Chocolate Rum Marble Cake, and Honey Buttercream and Apricot Jam Cake. Why can't Melissa Gray work in our office? Community Bookstore & Café, 143 7th Avenue, Park Slope, Brooklyn; 718-783-3075.
ZIP IT: Vintage aesthetics with modern flair is Kristin Holstein's bailiwick, embodied by her gorgeous KAGE handbags. Prices at today's one-day-only sample sale are a crazy steal: handbags that might run you $500 are dropped to the low $100s, while clutches that usually nudge $300 are slashed to as low as $50. 72 ½ Irving Place; 212-228-8603.
BE JEWELED: Once you've snapped up a new KAGE tote, nip downtown to fill it with deeply discounted baubles at the Anna Sheffield sample sale. You have until Saturday, October 10 to shop the label's lacy creations at prices as low as $75, down from $250 and over. 153 Lafayette Street; 212-925-7010.
Got a tip? Email us.
Copyright FREEL - NBC Local Media