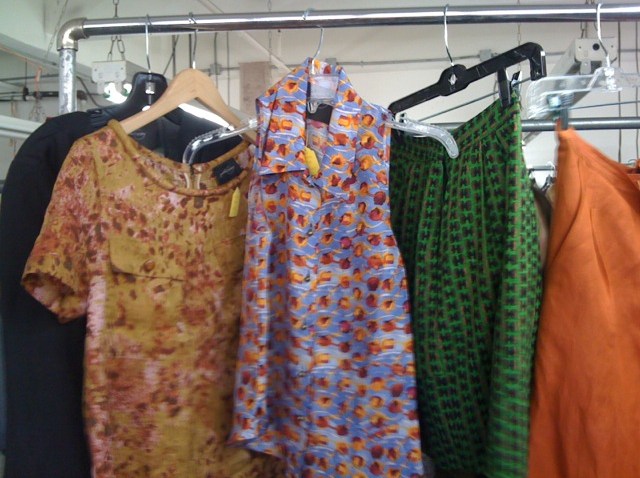 For anyone still hoping to snag some of indie darling Rachel Comey's goods at today's midtown sample sale, don't expect to find a whole lot left. We checked out the frenzy around noon, only to find that most items featuring Comey's signature vintage-ethnic prints are pretty much out the door.
Here's the lowdown on what we spotted: Plenty of leather and fabric belts ($50), chambray and woven scarves ($40), tops ringing in at $140-$165, and shoes, including various styles of Comey's platform clogs starting at $150. Comey's coveted printed backpacks were listed at $250, but there were less than a handful left by the time we fled the scene. If you were hoping to find some of Comey's spectacular dresses and tops, you're pretty much out of luck, unless you've missed the last few sales: One rack of last year's goods was available for $100 a piece.
The sale only lasts 'til 8PM; 335 West 35th Street, 7th floor, (between 8th and 9th avenues); no phone.