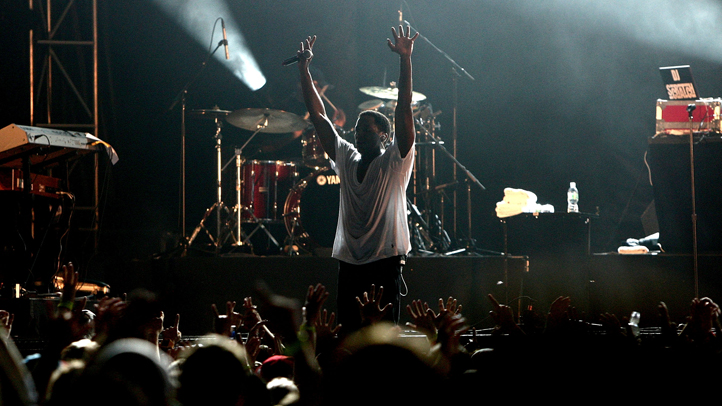 Yesterday, the internet was all losing it over tweets from Kamaal Ibn John Fareed, otherwise known as Q-Tip. The curator of this year's main stage event at the expansive Brooklyn Hip-Hop Festival let slip word on his Twitter feed that he would be absent from the festivities, saying at one point the festival was "canceled." This duly shocked grips of the blog world, including the show's promoters, and fans were left scratching heads.

Well sometimes, the news is that there's no news -- looks like the kerfuffle was all for naught. Those tweets have all but vanished, to be replaced with a new note from the emcee: "I will be at bklyn festival sorry bout that tweet earlier yall. U aint gonna wanna miss it. Trust me."
OK, cool! But it's not as if he vanished, the whole thing would go up in smoke; "Q-Tip and Friends" is just one component of the five-day festival. There's an entire family aspect to the events, framing arts education with hip-hop and all its pillars - and if you still don't have the free preview mixtape, snag it here.