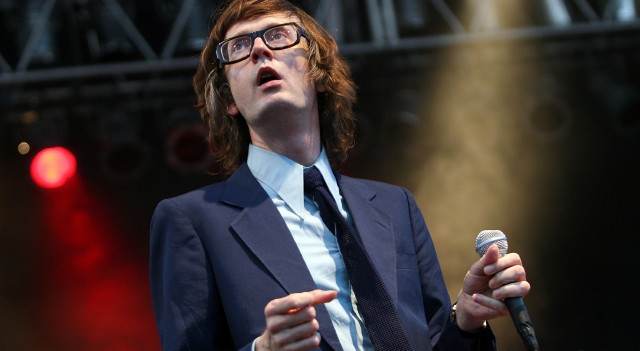 Do you love literary songs about the hopes dreams and desires of British oddballs, preferably set to arrangements that mash together new wave bounce and lush (in many senses of the term) balladry?
Of course you do. Are you not really the kind of person who flies to California to hang out in the desert all weekend? We don't judge.
In fact, we're happy to tell you that recently reunited Britpop icons Pulp will play Radio City Music Hall on April 11.
This stop will be two days before their highly anticipated Coachella appearance, and this set of dates is the first time Jarvis Cocker and Co. have toured America since the release of the 1998 album This Is Hardcore.
We're going to go ahead and guess that a Radio City-sized sing-a-long of "Common People" is going to be a chills-inducing moment.