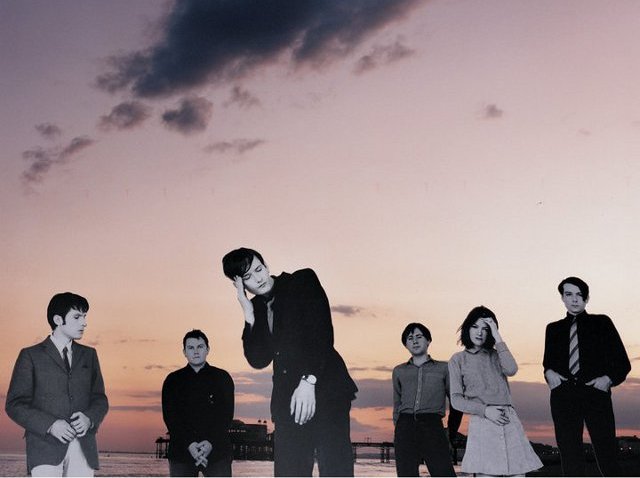 Today the hopes and prayers of many have been answered with the announcement that Pulp will reunite for the 2011 festival season. Sheffield, England's finest have committed to headline appearances at the Primavera Sound Festival in Barcelona, Spain in May and the Wireless Festival in London's Hyde Park in July.
The nonchalant announcement simply stated, "Pulp have decided to get together and play some concerts next summer."
While the message may seem laid-back, Pulp fans everywhere must be boiling over with excitement. The reunion shows will be the first time since 1996 that all the original members of the band – Nick Banks, Candida Doyle, Steve Mackey, Russell Senior, Mark Webber and one of the world's most famous crooners, Jarvis Cocker – have appeared on stage together.
There is no mention of an American festival, but my money is on Coachella being the first stateside performance for the reunited Pulp. The band directs fans to their website for more information, but instead they barrage them with a series of cryptic messages including, "Is this a hoax", "Is this a dream come true" and "Is this a chance to see the last truly important pop group this country ever produced?" After you click through the slideshow, the homepage simply states, "I'll tell you what… Let's find out, shall we?" Below the message is a field to sign up for future updates which we all hope will include the announcement of a U.S. performance.
Call it a dream. Call it a midlife crisis. Call it redemption. Call it whatever you want. Just make sure to call me excited.