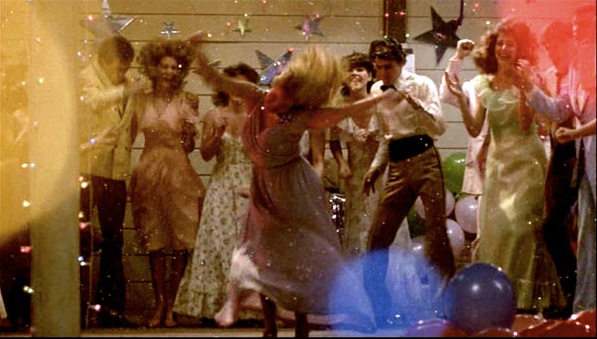 Adam Aleksander, a professional set and event designer wants to do prom all over again -- only this time, he plans to do it right. Aleksander, one of the founders of The Epicurean Society of the Senses -- an educational supper club -- has partnered with Nick Suarez and Theo Peck -- the amateur chefs behind the Brooklyn Food Experiments, Brian Quinn from The Noble Rot, a "traveling wine saloon," and Cervantes, a mixoligist from Little Branch to create The Epic Prom, to be held at an undisclosed location in Williamsburg on Saturday, May 22.
"I want people to relive their prom, more for just the fun and comedic aspects," says Aleksander (who designed the Maker's Mark bar/stage at last weekend's Manhattan Cocktail Classic gala). "It is one of the most memorable experiences in our lives [for better or worse, we might add] ... so why wouldn't anyone want a second chance to make it the way they'd like?"

Whether you've been dying to relive that evening or not, The Epic Prom promises to be a delightful -- and pretty unusual -- evening. Aleksander's inspiration for the event came when he discovered the venue: an abandoned school in Williamsburg. He then "stayed up late drinking espresso and watching Footloose and Grease," before settling on the '50s theme (guests are encouraged to dress accordingly).

Cocktails will be served in the school's gym (where pictures will also be taken) before prom-goers are seated for a four-course dinner in the cafeteria, served by ladies from a local church that the team met while attending bingo night ("these amazingly hyperactive women were running around yelling at each other and making jokes," says Aleksander). The menu? Gourmet versions of standard high-school cafeteria fare, of course.
"I always remember high school food as being overcooked, soggy, greasy, heavy, under-seasoned and bland," says Suarez. "What Theo and I are trying to do here is take the comfort foods we know ... and we're trying to amplify them." Thus, you can look forward to chicken confit "McNuggets," pulled pork sloppy joes and spicy mac and cheese with leeks and green peas. "Most people are used to eating the processed versions of these, so it will be interesting to make these from scratch and still have balance, unique flavors and use various cooking techniques."

After a dessert of cookies and spiked milk, it's off to the dance floor where The Harlem James Gang will be providing the music and entertainment for the evening (you are guaranteed not to hear "Get Your Booty on the Dance Floor" or "Lady In Red").

Now all you have to worry about is getting a date ... and hopefully she hasn't already been asked by a football player.
Tickets are $75 and availiable here. (An extra $15 will get you a school-bus ride from Manhattan)
Copyright FREEL - NBC Local Media