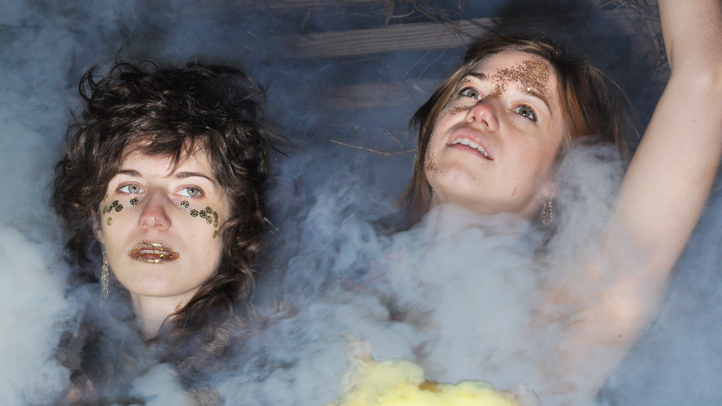 Last we heard from Brooklyn's Taraka and Nimai Larson, otherwise known as the sister-duo behind Prince Rama, they lost a member, then led an experimental music score and dance to a backdrop of old VHS tapes at Issue Project Room.

Today, they share with us, via Pitchfork, a new track called "Rest In Peace" from the band's upcoming album Trust Now. It's from the young band's fifth (!) full-length, and second on venerable label of Animal Collective bros, Paw Tracks. It was recorded in an old church – right for the band's occult leanings – and you can hear the expansive space all over the track.
"Rest in Peace" has all the hustle of previous releases, but there's something brighter – the harmonies not as clustered, the rhythms not as dense.
This last note rings especially true on the song's midsection, a thundering series of orchestra-hit equivalents, paired with metallic bells that will align all your chakras, or all the planets, or make you one with the universe or something.
Despite synth player Michael Collins' absence, the sisters have managed to retain that spiritual air as just a duo. Nimai's propulsive rototom drumming and the ethereal vocals of both help summon that mystery we've become used to hearing from the group.
Trust Now is out Oct. 4.