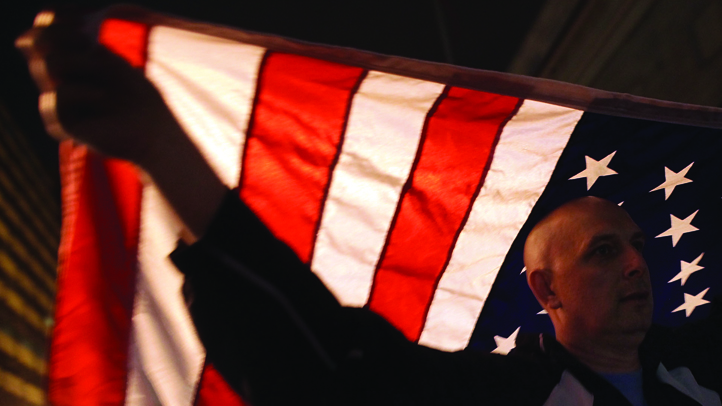 Sunday night, as we all know by now, brought news of the death of notorious terrorist and 9/11 mastermind Osama bin Laden. And along with the celebrations at the White House and ground zero came a fair amount of music – in this case expressive, memorial and confusing.
Almost immediately, YouTube started exploding with users' musical interpretations of the newsbomb. Many are celebratory, some are parodical and most are quite bad. Given the occurrence of acoustic guitars and overwrought vocals, it's likely a preview of Nashville nationalism to come, through song.
New York neo-classical giant Steve Reich premiered his tribute to the felled twin towers this weekend, coincidentally a night prior to the news of bin Laden. "WTC 9/11" premiered at Carnegie Hall to a receptive crowd. The Kronos Quartet performed the piece, written for three string quartets and pre-recorded voice – voices of 9/11 first responders and survivors among them. The Village Voice has an eloquent and insightful review.
Celebrations gathering outside the White House and at ground zero chose a strange anthem for their celebrations: Miley Cyrus – "Party In The USA." The song's YouTube page also became a hotbed for bin Laden discussion, and why not? Well, NYMag has some ideas as to why.
Lee Greenwood could not be reached for comment.