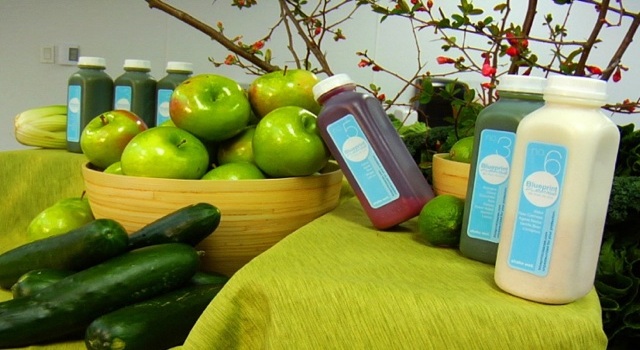 A New York City-based cleansing juice manufacturer has become so popular that it will soon be rolling out to all Whole Foods supermarkets in the city.
BluePrintCleanse juices debuted at the TriBeCa Whole Foods earlier this year, and proved an instant success, DNA Info first reported.
Sales from the juice made the Whole Foods' dairy departments -- where they're stocked -- the top-selling in the country, BluePrintCleanse founder Zoe Sakoutis told DNA Info.
The juices recently expanded to Bowery Whole Foods, and will debut later this month at Union Square and Columbus Circle. Chelsea and the Upper West Side will get them in late June.
They'll also be available at Exhale Spa's Madison Avenue and Central Park South locations, the company told NBC New York.
Before the juices hit Whole Foods, they were only available to order for pick-up and delivery online. The six-bottle packages run from $60 to $85 a day. Orders placed online for national shipping cost even more, with monthly packages running upward of $1,600 a month.
The individually bottled juices, pressed fresh each day, will be priced from $5.99 to $8.99 a bottle.
Sakoutis says on the BluePrintCleanse website, "Every once in a while the body needs to rid itself of toxins... BluePrint Cleanse is a nutritional cleanse that is effective in helping the body detoxify itself and move through this 'low' or detox cycle faster and with fewer symptoms."
Nutrionist and trainer Michael Feigin agrees with the concept of a cleanse, saying, "I think that in this age of environmental and food pollutants, it is important to give the body a break every so often and allow our systems, particularly our livers, to cleanse."
But, he cautions, "So many people focus on the cleanses as a form of weight loss and head into them blind, without advisement, because they 'know someone who lost 15 pounds cleansing.'"
"Cleanse, yes," he says. "But seek professional guidance so that your cleanse in a manner best suited for you and your goals."