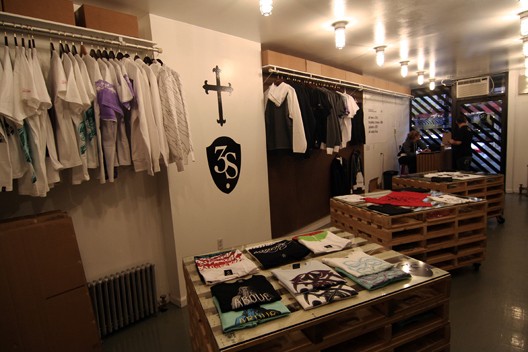 Menswear line 3Sixteen is hosting a pop-up shop in the Reed Annex at 151 Orchard Street on the Lower East Side. Open from now until November 23, the store is basically a sample sale, with items from the past few seasons—including tees, fleece and jackets—for reduced prices. Reed and 3Sixteen are buddies, as the clothing line explains on its blog: "A year ago, we moved into their neighborhood directly across the street from them. We're glad that our office/bench has become an occasional respite from their daily grind, and we in turn swing by often to talk shop and steal Vice magazines." Hipsters! Anyway, the store is open daily, 1pm—7pm during the week and 12pm—7pm weekends.
· Pop-Up Shop [3sixteen]
· A New Reed [Racked]For more stories from Racked, go to racked.com.
Copyright RACKN