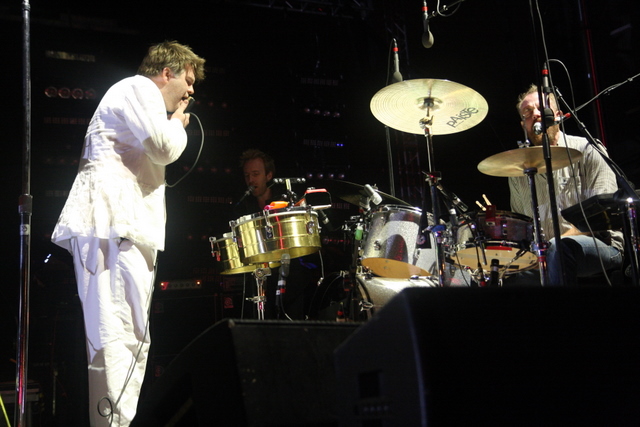 By now, it's safe to assume that if you don't have a ticket to LCD Soundsystem's farewell blowout at Madison Square Garden, you never will. (Well, unless you're willing to pad the pockets of the scalpers that singer James Murphy so despises.)

However, the April 2 festivities are now attainable for everyone: today, Pitchfork announced that they will stream the entire concert.

Pitchfork promises to air the entire Saturday concert live free; it's no small endeavor, as the band has promised to play for approximately three hours and deliver hordes of special guests.

Local art-punks Liquid Liquid open the evening, as well as LCD's preceding Monday and Tuesday gigs at Terminal 5. (Sh*t Robot open on Wednesday and Thursday at Terminal 5.) The stream will only air live and "it will not be replayed," the site says ominously.

Tickets for all of these gigs have long been sold out, so Pitchfork's live stream is very welcome news. And look at that- you don't even have to pay $10 for a beer!