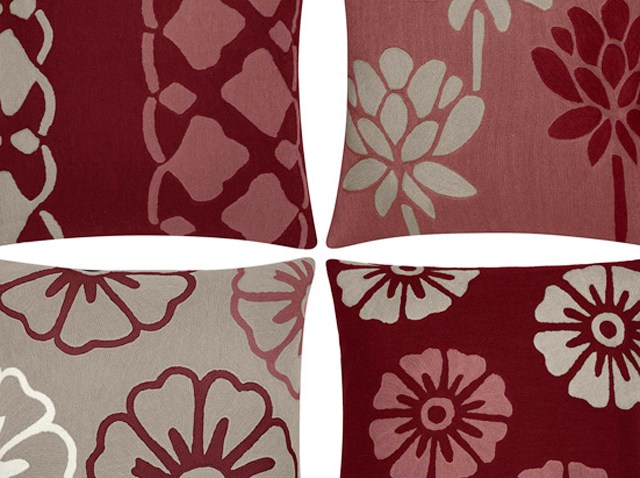 CHEERY: A cluster of oversized hand-embroidered cushions -- 100% New Zealand wool on the outside, plush goose down on the in – in bursting-berry colors injects a last burst of summer into your décor. (You'll need that come January.) 18"x18", $190 each from Judy Ross Textiles at auto, 805 Washington Street, 212-229-2292.
HUNGRY LIKE: If all you know about L.A.-based indie rock band Sea Wolf is their song "You're a Wolf," from that Chevy Malibu Hybrid commercial, you're probably about to become much better acquainted. The sextet's album "White Water, White Bloom" (Dangerbird Records) drops today, and we already have the catchtastic track "Wicked Blood" on repeat. $15.99 at SoundFix, 110 Bedford Avenue, Williamsburg, Brooklyn; 718-388-8090.
DOLCE: If you, like us, routinely leave puddles of drool outside of Domenico Vacca's shop windows – all that luxe Italian cashmere! that fine herringbone shirtcloth! – then sate your hunger with a three-day UES sample sale. From September 22 through 24, men's shirts will be $140 (down from $540), while said cashmere will be $99 (down from nearly $500). Dresses starting at $99, too. 14 East 60th Street, 9th Floor; 212-920-1211.
Got a tip? Email us.
Copyright FREEL - NBC Local Media