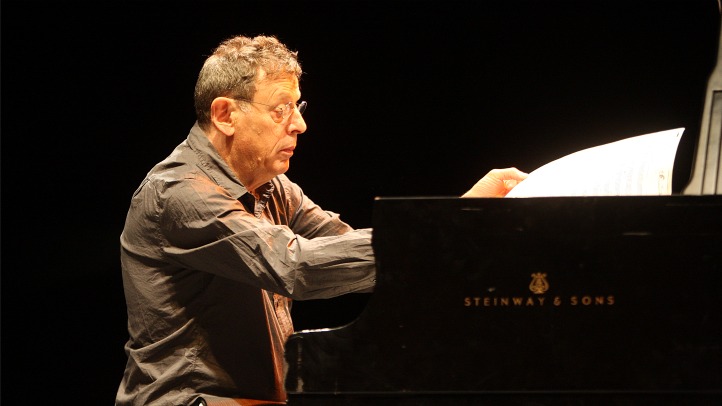 We're excited about a free performance from the Philip Glass Ensemble on Wednesday at Rockefeller Park in Battery Park City. Part of the River to River Festival, this performance is the only free-to-the-public performance by the PGE this year.
To commemorate their founder's 75th anniversary, the ensemble will be performing a retrospective program of Glass' work.
Glass formed the Ensemble in 1968 to begin performing the works that would quickly establish him as a forerunner of the then-nascent Minimalist movement.
Glass wrote his first opera, "Einstein on the Beach," for the Ensemble, and then began to branch out into writing for other configurations. "Einstein" is a monolithic beast -- five hours of unbroken, hypnotic swirls and chanted solfege syllables, though it does reward diligent listening with a truly Zen obliteration of self.
Glass' work has only gotten more accessible -- higher-profile gigs have included the soundtracks to films like "The Hours" and "Notes on a Scandal," and his works have popped up in trailers like Zack Snyder's blockbuster "Watchmen" adaptation.

Glass has, of late, become even more hip than previously thought possible, as a new generation of musicians from genres of all stripes embrace him as an influence. He's collaborated with electronic music wizard Aphex Twin, and artists as far-ranging as Rhode Island noise-spazzers Lightning Bolt and Brooklyn black metal group Liturgy can be heard cribbing his compositional hallmarks.

Opening the evening is the Face the Music Youth Ensemble, a group of roughly 45 students, ages 11 to 17, from Kaufman Center's Special Music School and Lucy Moses School, who will be performing "Glassworks."