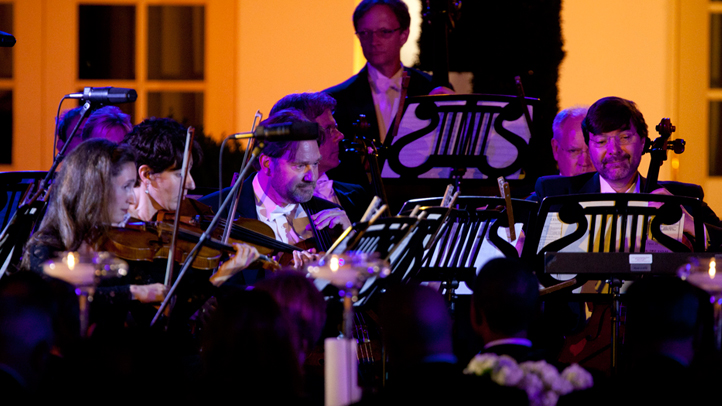 You know those wonderful New York Philharmonic concerts the orchestra puts on every summer in one of the city's outdoor venues? I love them too.
Unfortunately, we won't be seeing any of them this summer, says the Philharmonic, because vacation schedules won't allow it. Instead, the orchestra will be globe-trekking to bring one of the greatest classical ensembles in the world to places as illustrious as Vail, Colo.
Fine, get out of town! Though our city houses the illustrious Phil, it's not like we fund it as well. Oh wait.
From the Philharmonic's website:
"Programs of the New York Philharmonic are supported, in part, by public funds from the New York City Department of Cultural Affairs , New York State Council on the Arts, and the National Endowment for the Arts."
And this:
""The New York Philharmonic has long relied on funding from city, state and national government to support our music and education programs. Currently, government grants are a major source of support for our annual free series of Concerts in the Parks, which gives everyone access to our live performances in each borough."