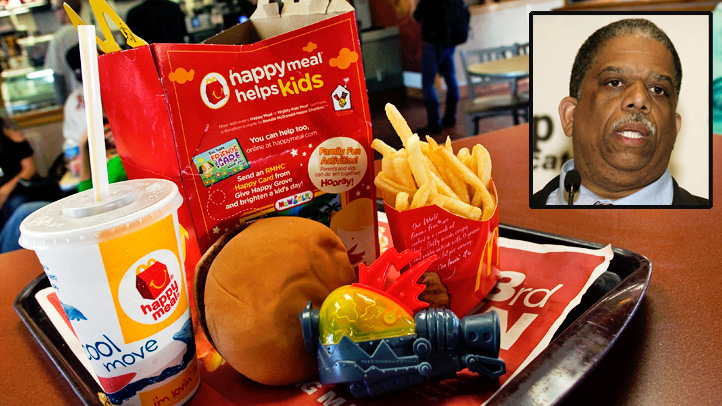 A city lawmaker thinks free toys and other giveaways cause children to clamor for fast food, and he planned to introduce a bill Wednesday that will ban them from meals that fail to meet nutritional guidelines.
The bill would create an incentive for restaurants to cook up healthier options, Councilman Leroy Comrie said.
"If we can get the fast food companies to brand and create nutritious meals where children could receive toys, they would be just as excited," he said.
Meals would be required to be less than 500 calories, as well as low in fat and sodium, according to the proposed law outlined by Comrie's office Tuesday. Any single food would have to be less than 200 calories. Violators would initially be fined $200 to $500.