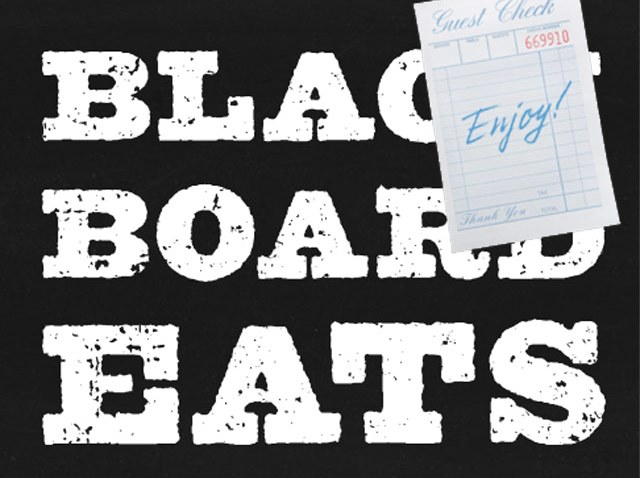 LA foodies have been dining out on BlackboardEats's dime for a while, but the service just made the leap to our shores. And so far, NYC subscribers have been enjoying deals like 30% off at Hill Country, The Harrison and il Buco.
How it works: You sign up (it's free) to receive the newsletter, which sends the deal details to your inbox once a week. If you like what you see, you have 24 hours to click on the "Get this special!" button to get your unique BlackboardEats discount passcode – and then you have 30 days to use it (give it to your server at the start of your meal). And that's that. Much as we dig coupon services like Groupon and its spawn, their systems (opt in, enlist friends, and, and...) the B.E. M.O. is nice and simple, and gets us to the savings faster.
B.E. doesn't just put the coupon in your hand – each deal comes with a little rundown on the resto itself, highlighting "menu musts" and even including intel on the best spots to sit. And needless to say, the best part is that they target restaurants where we'd want to eat anyway -- this isn't some gambit to lure you with a free appetizer into spending money at some half-baked tourist joint
Plus, they post teasers about the next deal to come without naming the venue, which results in a fun blind-gossip-style quiz: Next up, on January 19, it's "a pizza joint that imports all its topping from Italy, even though one of Manhattan's best cheese shops is just down the street."

Anyone? Anyone?
Copyright FREEL - NBC Local Media