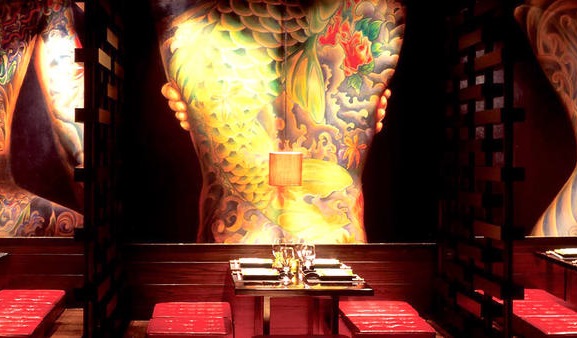 Jeffrey Chodorow's Ono at the Gansevoort Hotel is no more, replaced by a "Japanese Pub" dubbed Tanuki Tavern, opening today.

What's the big diff? you might ask? Well, for starters, as Diner's Journal points out, Tanuki is named for a raccoon-like dog -- perhaps a nod to the sorts of fur coats former Ono diners have had to trade their minks in for? The izakaya style of the new concept means there will be small plates to choose form and drink selections, which China Grill Management say will come in at lower price points.

The newer, cooler, faster, cheaper Asian seemed the way to go after Chodorow's plan to flip the Ono space into a pricey steakhouse called Maxim Prime flamed out. Going from the name of a cheesy laddie mag to that of a mangy dog can only be seen as something of a step up.
Copyright FREEL - NBC Local Media