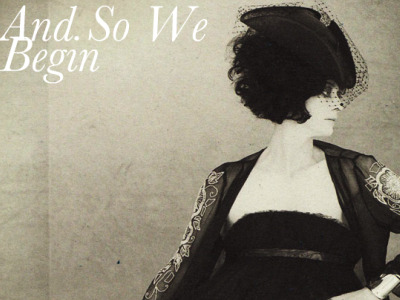 WWD reported an increase in the number and success of a relatively new retail concept: the online vintage boutique. While the trend seems concentrated mostly in the U.K. and Europe at the moment, we're thinking it, like Topshop, is starting to hop the pond.
The article caught our eye because, well, we can't think of a more brilliant idea than extensive, beautiful and smartly curated vintage collections becoming available right online. Not surprisingly, businesses specializing in couture-like big-ticket vintage items that begin their lives online have enjoyed growth to brick & mortar and high profits in the U.K. European sites on the upswing include Vintage Academe and Atelier Mayer, both focusing on carefully selected, significant investment pieces.
Judging by the recent Topshop fever, we know that like sites will make their way stateside soon enough, but in the meantime, we've already fallen in love with domestic online vintage proprieters like Janel Molton, whose Williamsburg showroom expanded online into Relic NY with intelligent "modern vintage" that's both thoughtful and accessible.
Bringing the past into the shiny new present seems to lie at the heart of online vintage success (and eye candy appeal), and even though we're mostly browsing on the big guns, it's a novel concept regardless.