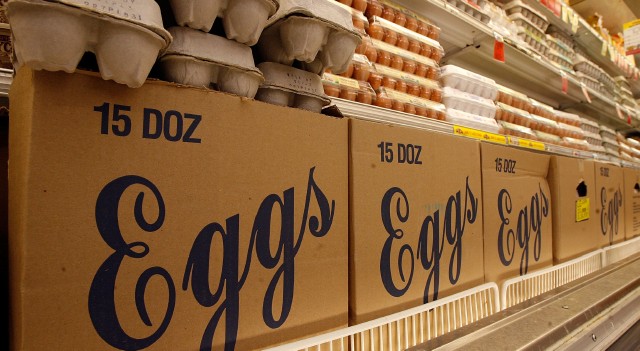 What kind of crazy person embarks on the Herculean task of eating through the entire Shopsin's menu? Aside from being massive, the menu also constantly changes, making the task more Sisyphean, actually, if you think about it.
Lawrence Weibman, a.k.a. blogger/palate-about-town NYC Food Guy, is just the man to do it: anyone who can down an egg-topped maple bacon sandwich, follow with fried potato "shreds" with melted Jack and Hatch chiles, and bring it all home with a "Treif" – a threefer of brisket, onion, Jack, Swiss and egg sliders – gets our undying admiration. Especially if he's coherent enough to use the phrase "greasy flavor bridge" once he gets home and writes about it.
Read more about these three dishes, and learn more about Project "Eating Shopsin's Menu One Item at a Time" at NYC Food Guy.
Copyright FREEL - NBC Local Media