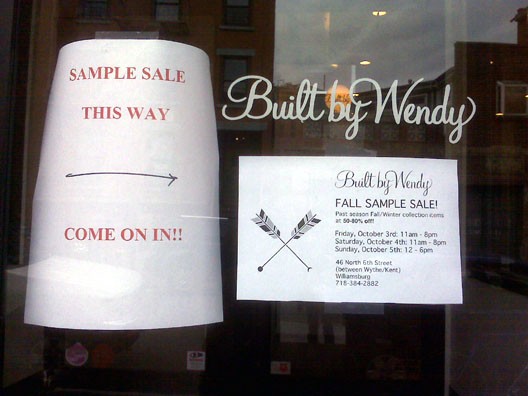 Almost a whole week early, Target has their much-hyped Sigerson Morrison shoes and Anya Hindmarch bags up for sale on their site. Since Jonathan Saunders' collection of primary colors and geometric shapes morphed into clothing and hit the store racks on Sunday, we're thinking that Target got lazy and just put it all out there at once.
Just to make sure we didn't miss anything, we scoped out the local overstocked Target in Jersey City, where only Jonathan Saunders is raking in the dough. Although the fits are very much juniors' sizes, the pieces themselves are well-made and striking in design. We had really hoped to get a close look at the neoprene jacket and belt, but the Target gods did not see fit to bestow them unto New Jersey. If you have your eye on anything other than those items, then all is abundance across the Hudson.
Should you be holding your breath still for Anya Hindmarch's bags and the Sigerson Morrison shoes, we've got good news and bad news. Bad news first: Target stores do not seem to have them yet, but some Botkier lurks on the sale racks to tide you over.
Ok, good news: both lines are available online right now, and all styles (even the blue Sigerson booties and black Anya clutch) are still in stock as we type this. If we are to judge from the response to the Target Bodegas, then we should see some major impulse buying once everything hits the sales floor on October 12.
· Collabs: Jonathan Saunders [Racked]
· Above the Fray: Crazed Fans Swarm Target Bodega in Soho [Racked]
· Now (Almost) Open: Target Hits the Bullseye [Racked]For more stories from Racked, go to racked.com.
Copyright RACKN