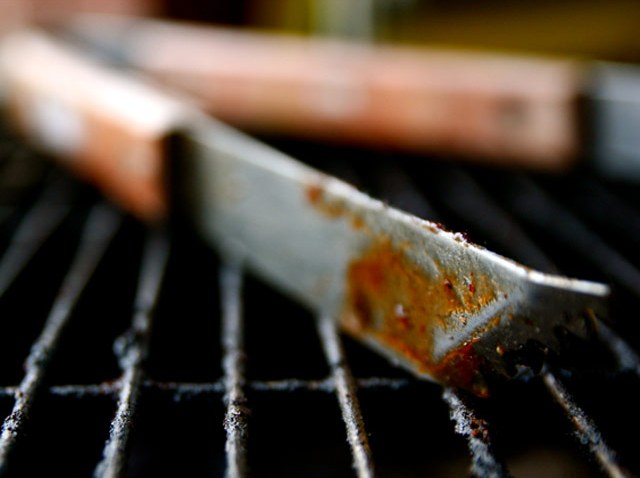 It's almost that time of year: Time to head down to Sheepshead Bay and watch serious men in aprons go tongs-to-tongs at the 5th Annual Grillin' On The Bay 2010 barbecue competition on Saturday, March 27, sponsored by RUB BBQ.
The event -- which organizers are quick to point out is New York City's ONLY officially sanctioned BBQ competition (the New England Barbecue Society bestows its blessing), and which benefits Sheepshead Bay's St. Mark School -- will have five grilling categories: Chicken, Fish, Pork and Chef's Choice, plus Best Overall. New York State 2009 champs Transformer BBQ will be defending their title against twenty-some adversaries – as of this writing, the full list of cookers is pending count on contenders like Ribs Within, Wildwood BBQ and 2008 champs Smoke in da Eye to throw down something meaty.
And because sampling a couple dozen meat dishes might still leave you hungry, the cookoff will dovetail with the Brooklyn Chili Smackdown. Here, the rules are a little less stringent: Any kind of chili goes, or as the organizers put it, "if you call it chili, we call it chili." Anyone can compete, just bring your chili by around noon.
The twin events will commandeer the corner of East 18th Street and Avenue Z, Sheepshead Bay, Brooklyn. Follow details as the event nears at the official Grillin' On The Bay Web site.
Copyright FREEL - NBC Local Media