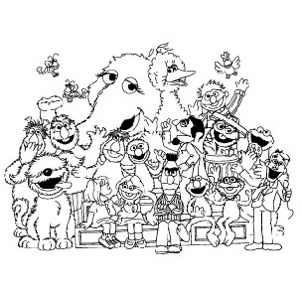 There's been so much buzz surrounding Sesame Street's 40th birthday, and we can't get enough. American Apparel jumped on the bandwagon (sort of) and their sub-licensed line of unisex Sesame Street tees are on sale now.
At first, we were a smidge surprised that cotton-porn superstore American Apparel was teaming up with the wholesome goodness of Sesame Street, but upon learning of the iconic series' Alphabet City roots (hello, 123 Avenue B!), it totally makes sense.
The tees feature good old buddies Cookie Monster, Big Bird, Ernie, Bert and the whole gang on unisex tees in a bunch of sunny colors. So, if you can't dig up any of your original tees from the 70s, you can get these replicas for a bit more coin.