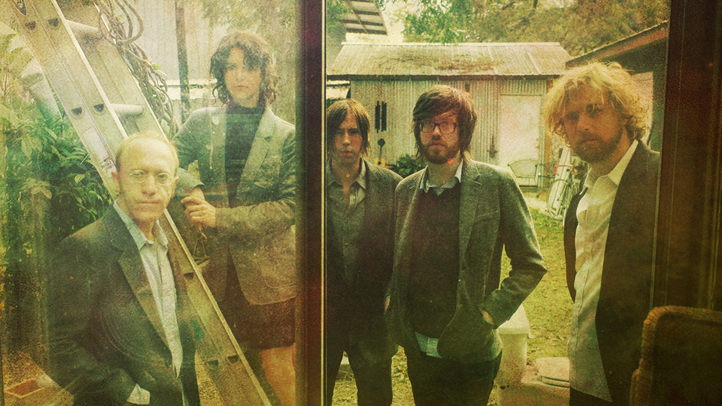 As is their fashion, Okkervil River have released a free EP of cover songs via their website. Golden Opportunities 2 features covers of lesser-known American songwriters, including Motown session player Ted Lucac and Los Angeles singer-songwriter Jim Sullivan. The collection was recorded live to tape on one day at the Austin, Texas, studio Premium Recording.
This EP is the follow-up to the first Golden Opportunities, which the group released on the heels of their 2007 album The Stage Names.
He has an ear for interesting cover material, but Brooklyn by way of Austin songwriter Will Sheff is even better at penning original numbers. You can check out the video for Okkervil's new single "Your Past Life As A Beast" here.
Golden Opportunities 2
1. It Is So Nice to Get Stoned (by Ted Lucas)
2. U.F.O. (by Jim Sullivan)
3. One Soul Less on Your Fiery List (by David McComb)
4. Plan D (by Bill Fay)
5. Dry Bones (American Traditional)