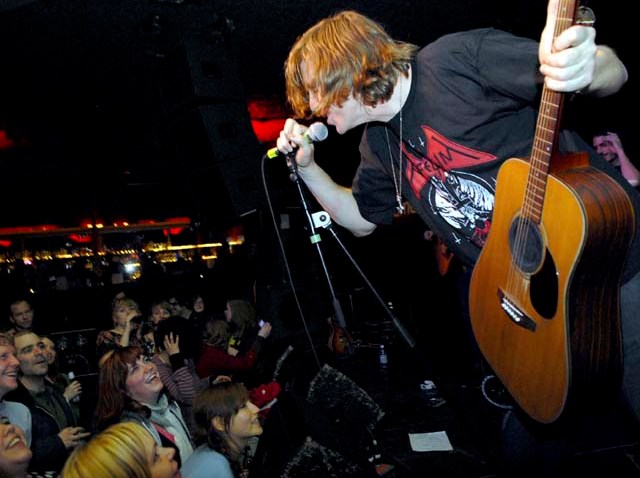 As first reported by Pitchfork's Jenn Pelly, members of Sonic Youth, Lou Reed, Fugazi, Merrill Garbus (tUnE-yArDs), John Zorn, Darcy James Argue, Sharon Van Etten, Tom Morello, Amanda Palmer, Saul Williams, DJ /rupture and many other artists have partnered with Occupy Musicians, a website that allows musicians to express solidarity with the nationwide Occupy movement. It will also help musicians to coordinate performances at Occupy sites as well as host relevant writings and music and facilitate media coverage.
The Occupy site says "we mean 'musicians' broadly, as in sound engineers, sound artists, producers, DJs, producers, instrumentalists, composers, lyricists, etc." A full list of musicians who support the movement is available at the site, which is meant to be a sister site to similar efforts from Occupy Writers and Occupy Filmmakers.
Musicians have shown an affinity for the Occupy Movement from its start. Kanye West, Talib Kweli formerly reclusive songwriter Jeff Mangum and even Crosby and Nash have dropped by. Monday night Ted Leo and Titus Andronicus played a benefit show and Amanda Palmer recently released an Occupy themed music video.
As always, you can read NBC New York's continuing coverage of the Occupy movement here.