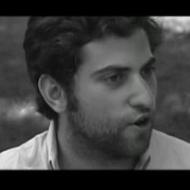 "Chapter One. He was as tough and romantic as the city he loved. Beneath his black-rimmed glasses was the coiled sexual power of a jungle cat."

Woody Allen fans will instantly recognize this string of words as the opening monologue of Manhattan, a film that celebrated its 30th birthday back in April. Now, we're not saying the trailer for NYU student and aspiring film director Ricky D'Ambrose's project Brooklyn is on the same planet (let alone in the same solar system) as Allen's seminal film about the sexual foibles of neurotic television writer Issac Davis, but we'll certainly admit that this two-and-a-half-minute preview does have its moments.

Like the opening scene of Manhattan, the beginning of this trailer is also scored to Gershwin's "Rhapsody in Blue"; however, instead of fireworks exploding over Central Park, this film has fireworks exploding over what appears to be Prospect Park. And we'll gladly admit that the line "I could go to bed with the entire staff of N+1 if I wanted to!" gave us our second-heartiest chuckle of the day (ranking only behind the genius of Norm MacDonald). We're not entirely sure if there's a whole feature in the works, or if this is simply a trailer, but either way we'd love to see more.

Would You Rather See Woody Allen's Manhattan Adapted by NYU Students or Muppets? [Flavorwire]
Previously on Vulture...

Copyright VULTR - NY Mag