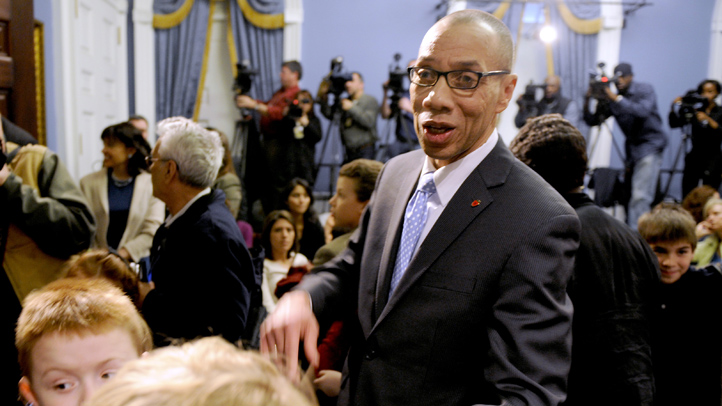 Since being appointed Cathie Black's replacement as New York City Schools Chancellor, Dennis Walcott has been getting increased scrutiny by the press -- and one constant, if not major, trait described of the Queens native is his penchant for healthy living.
In an April 8 profile, the New York Post said, "In his personal life, Walcott could serve as poster boy for Bloomberg's push for healthy living. He doesn't drink or smoke, eats healthy and exercises regularly.
'He doesn't eat anything bad,' said Deputy Mayor Linda Gibbs, his cubicle-mate at City Hall. 'He's a nuts-and-berries guy. When I have my chips and candy, I kind of hide it from him.'"
And he's notably active, according to the Post. "He took up skygiving a couple years ago and ballroom dancing," the paper said. "Before his appointment yesterday, Walcott was training for the New York City Marathon."
The paper also observed Walcott's promise to student leaders at PS 10 to make them a batch of his healthy pancakes the following week: "I use soy milk, Aunt Jemima batter, extra olive oil and egg white," he said.
The New York Times reported Sunday Walcott changed his diet in younger days, "cutting out things he thought might bring on the diabetes that had stricken many of the men in his family."
"These days he avoids red meat and seldom eats anything but a salad for lunch," the Times continues. "He once favored Old Grand-Dad and colas, but now he rarely touches alcohol and does not smoke."
RELATED: WORKOUT PROFILE: Thomas Farley, Commissioner of Health