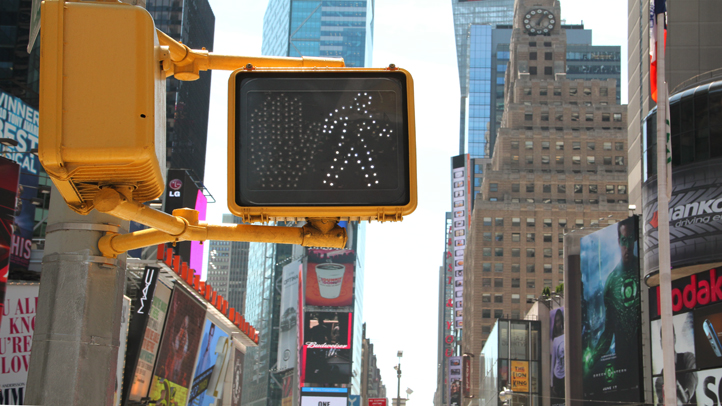 A new list ranking the walkability of the 50 largest cities in the U.S. puts New York City at the top.
With a Walk Score of 85, New York City leads the way in walkability. Its most walkable neighborhoods are Little Italy, SoHo, Flatiron District, Greenwich Village, NoHo, Murray Hill, West Village and Chelsea.
Behind New York in walkability were San Francisco, Boston, Chicago, Philadephia and Seattle.
Walk Score measures the walkability of neighborhoods across the country, categorizing them in ranges from "car-dependent" to "walker's paradise."
A Walk Score is derived from several factors, including whether a neighborhood has a central public space or main street, a population big enough for businesses to flourish and for public transit to run frequently, affordable housing located near businesses, plenty of public places to gather and play, and streets designed for bicyclists, pedestrians and transit.
A neighborhood's walkability is often tied into the health of its residents, Walk Score says; the average resident of a walkable neighborhood weighs 6 to 10 pounds less than someone who lives in a sprawling neighborhood.
Walkability also factors into a neighborhood's environment, its financial profile (one point of Walk Score is worth up to $3,000 of value in property, it claims), and community activity.