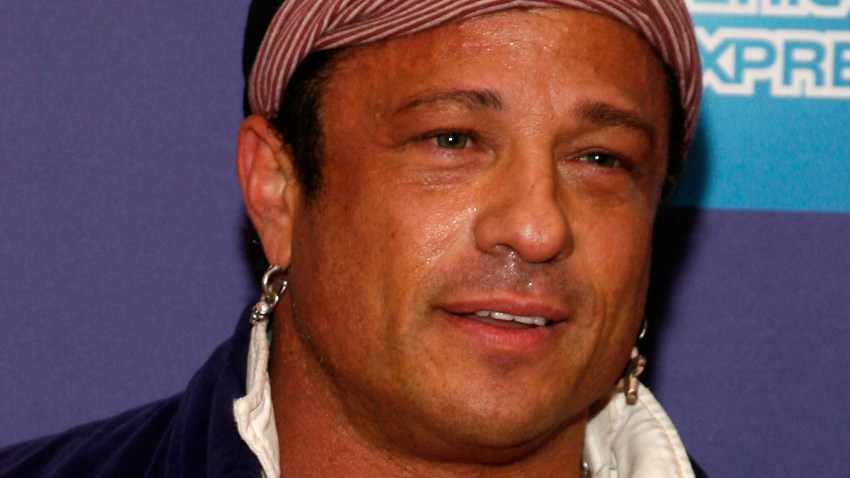 Any New Yorker who's walked past billboards and flipped through local magazines knows the name David Barton. It's attached to the famous city gym, known for its lavish interiors and nightclub ambiance -- the place that makes working out a party.
Now the New York Times profiles the man behind the successful chain, digging beyond the 46-year-old's professional successes and examining some current personal woes: Since December, Barton, a Queens and Jersey native, separated from his wife of 15 years; was sued by two former trainers; and announced his company was filing for Chapter 11 and partnering with Meridian Sports Club in California to help restructure $65 million in debt.
The Times reports:
"I don't know how to answer," Mr. Barton said, when asked about his current state of mind. It was a remarkable admission for a hard-driving, self-promoting man who, as a 20-something personal trainer, built a fitness empire with "a pillowcase full of money." Added Mr. Barton: "Nobody ever said this business was going to be a cakewalk."
But it's clear Barton believes his business will ultimately be buoyed by the people who built his initial success: "My clients lead intense lives, and we fuel that intensity," he told the Times. "The last time I checked, vanity and self-confidence were still in style."
To read more about the evolution of the David Barton gym, its place in the downtown social scene, and Barton's family and work, read: "David Barton - He Made Working Out Cool." [NY Times]