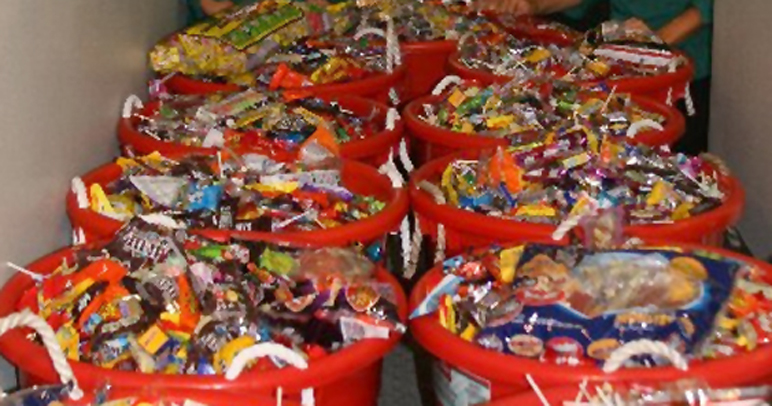 The U.S. Census Bureau estimates that the average American consumes almost 26 pounds of candy each year -- much of it around Halloween.

A National Retail Federation survey projects a record-high of $2 billion in Halloween candy-sales this year. Each consumer will spend $21.05 on candy. And 41 million children aged 5 to 14 are expected to trick-or-treat this year.

But Halloween does not have to mean sugary candies. To lessen the sugar rush on Oct. 31, try these healthier treats:

1. Instead of handing out candy, try trail mix, animal crackers, juice drinks, sugar-free hot chocolate or apple-cider packets or cereal bars. Or pick up small gifts from a discount store, such as stickers, hairbands for girls or notebooks.

2. Buy some orange-colored Jell-O and Halloween-shaped cookie cutters and make some fat-free Jell-O bats, pumpkins and other spooky shapes.

3. Roast pumpkin seeds for a flavorful snack.

For more options, click here.