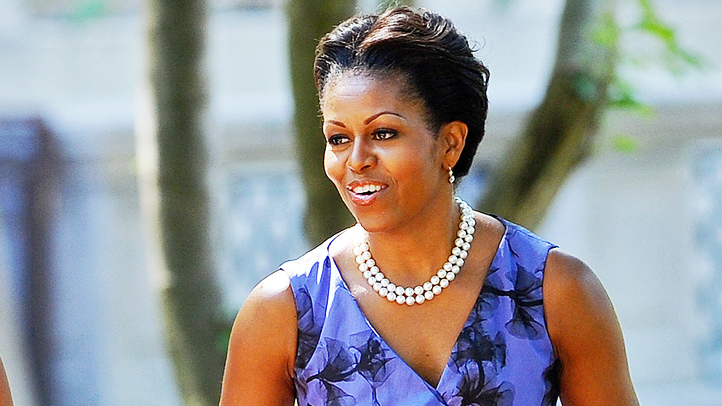 Michelle Obama is celebrating commitments by the Olive Garden and Red Lobster to offer healthier menus. The move is a part of her Let's Move campaign to curb childhood obesity.

The First Lady on Thursday joined Darden Restaurants Inc. executives in Hyattsville, Md. at one of their Olive Garden restaurants to applaud a voluntary agreement between the company and the Partnership for a Healthier America – the operating arm of the Let's Move campaign.

Darden Restaurants has pledged to reduce its calorie and sodium footprints, aiming for a 10 percent reduction over the next five years and 20 percent in the next decade.

Kids menus also are to be improved by July 2012. Fruit or vegetable side dishes and low-fat milk – with free refills -- will be served with kids' meals, unless requested otherwise.

Obama called Darden's announcement a "breakthrough moment." Darden owns 1,900 restaurants in 49 states, including Red Lobster, LongHorn Steakhouse and The Capital Grill.

"I believe the changes that Darden will make could impact the health and well-being of an entire generation of young people," said the first lady.
The National Restaurant Association is encouraging its members to offer healthier options.

Many restaurants are up to the challenge. McDonald's, for example, has begun adding apple slices and reducing the fries in every Happy Meal.
With AP