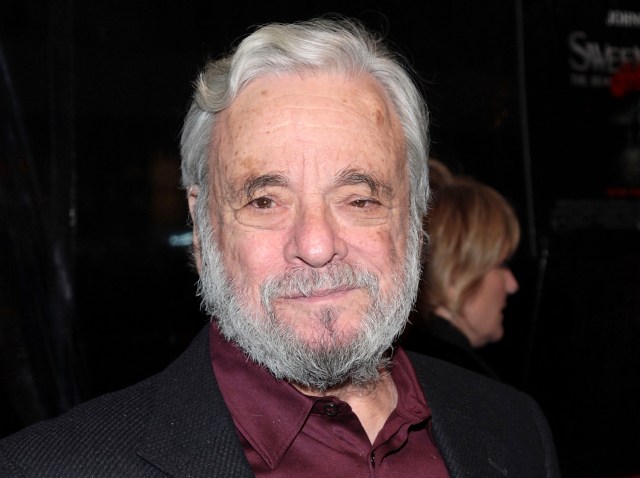 "West Side Story" and "Sweeney Todd" lyricist Stephen Sondheim confessed there is one musical he regrets not having a role in during his distinguished career.
Promoting his new tome "Finishing the Hat" at Barnes & Noble in Union Square last night, Sondheim said he wished he could have worked on the 1961 Broadway production "Carnival" starring Anna Marie Alberghetti.
"That is a show that really resonates with me," he said to the audience, "and I wish I could've had my hands on it."
The acclaimed 80-year-old lyricist also discussed his great mentors, such as iconic playwright Oscar Hammerstein II, and pointed out that his new book reveals some never-before-seen lyrics.
"I wanted to tell people my opinions on lyric writing and that's where this book came from," he said.
The hardest part of penning lyrics, he said, is encapsulating a sentiment in a concise way.
"When you're dealing with lyrics, less is more," Sondheim said. "I like to tell stories with my lyrics and you only have a short piece to do it with so you can't waste words."

He added, "One of the things people have a hard time with when writing lyrics is they repeat the same thought or concept instead of adding something new."