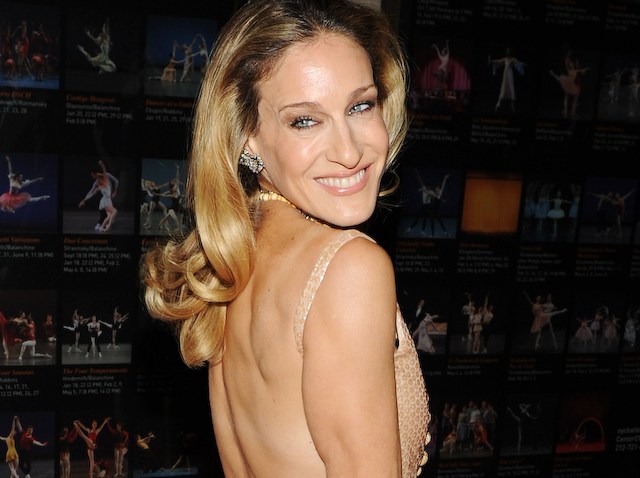 Sarah Jessica Parker was crowned "gay queen" at the Empire State Pride Agenda's Fall fundraiser dinner Thursday night, as she marked herself as a celebrity leader in the gay rights movement with other top politicians.

"As you know, we have so much to celebrate, but these last few weeks have been a sad and sobering reminder that there is still so much more we need to accomplish," said the "Sex and the City" starlet, who began the event by dedicating the dinner with co-host Andy Cohen to teens who killed themselves due to anti-gay bullying.

Guest donned black-tie attire for the Sheraton Hotel's Metropolitan hall and enjoyed several decadent courses and cocktails and heard speeches from a long roster of politicians that included Mayor Bloomberg, Governor Paterson and Senator Kirsten Gillibrand.
Although the event had a serious message, the Parker and Cohen warmed up the audience with humor.

"I wanted to take the opportunity to test your gay IQ, right here, in front of all your friends," challenged Bravo bigwig Cohen after noting SJP's influence in the gay community through her role in the "crown jewel: Sex and the City."

"This is a little game called 'SJP' or 'S GAY P.'"

When she correctly answered questions like "What does Lady Gaga call her fans?" (little monsters) and "Name all four Golden Girls" (Bea Arthur, Betty While, Rue McClanahan and Estelle Getty), Cohen claimed: "I will crown her as gay queen, will you?"

SJP also claimed that she's a huge fan of Mayor Bloomberg, who came to the event to speak against the spike of anti-gay violence that has plagued the city.

"I love that he was here," Parker gushed, "and I love his conviction, and I love how he speaks about an issue that is important to all of us. I love how he made the time, I know he has a very busy schedule, and I'm absolutely thrilled he is our Mayor."

Are the Mayor and actress new BFFs? Bloomberg only had glowing things to say about SJP as well.

"I love Sarah Jessica Parker," the mayor dished to Niteside. "I'm a fan, her husband [Matthew Broderick] is a great guy, she's great, and a great actress."