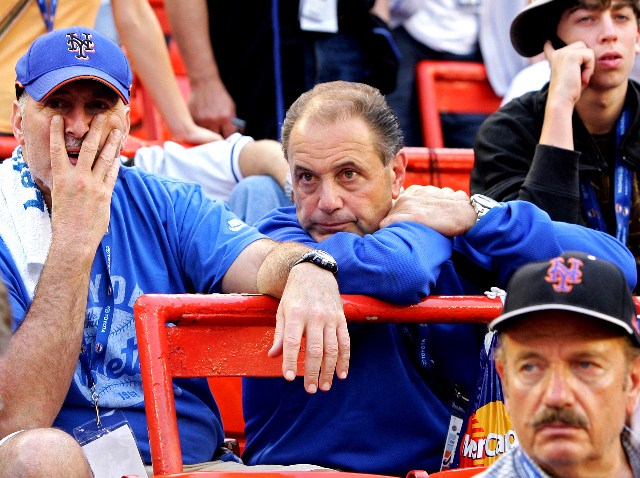 Shea Stadium may be a relic of the past, but devoted Mets fans can take comfort in the fact it is forever remembered in history. This is done with the help of Queens history writer Jason D. Antos, who affectionately talked about the demolished sports field during a reading of his new book "Shea Stadium" in Manhattan last night
"It's the thing where everybody loves the underdog," Antos said Wednesday evening. "It was a stadium that was symbolic of being an underdog."
The reading was like a memorial for the ball park that was knocked down in 2009 and replaced by Citi Field. A fairly eccentric crowd of Mets lovers and NYC history buffs came to the top floor of the New York Public Library's Midtown location last night and shared anecdotes of their own after the reading. One attendee even wore his Mets jersey.

"It was a thrill," Stephen Ivolla, a talkative Grayline Tour Guide guide, said about the time he traveled to Shea from New Jersey with his brother at age 9 (when decent seats cost less than a MetroCard these days).

Most of the people there were men over the age of 50, and after a while, the stadium sounded like a lost girlfriend named Shea they regretted losing.
"Shea had many faults, but there wasn't anything desperately or seriously wrong," said Antos, a self-described "die-hard Mets fan."

There is definitely a love-hate relationship between fans and this place. In his book, Antos calls Shea "a dump built on top of a dump" (which actually led to some construction issues) and the Mets team a group of "lovable losers" of a "decrepit old ball park."
But his language is anything but hateful. When describing Shea's opening, Antos read: "The ceremonial shovels scooped up the rich black soil to the accompaniment of music..."
Now that's love.