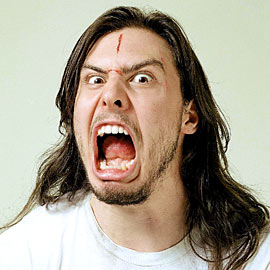 Andrew W K describes his best nightlife encounter, what he did last night and what advice he has for embattled starlet Tila Tequila:
What did you do last night? Flew back from a big party in Denver with Flava Flav and then had dinner with my wife, Cherie Lily, and some friends at BIG NICK'S in New York City (76th and Broadway) -- just about my favorite restaurant in the whole world.
What are you doing tonight? Tonight, I'm filming a music video for my upcoming release, "Close Calls With Brick Walls / Mother of Mankind" -- it's a double album, and we're filming me dancing around a big sound-stage.
What's your best nightlife encounter? When Jay-Z came to Santos Party House and then gave us a shoutout in the New York Post. Jay owns his own club (the 40/40 club), so to have him come to Santos has been a real compliment.
What's your advice for Tila Tequila? Even while grieving, I think Tila should keep listening to her instincts and following her passion. I don't have any advice beyond that for anyone. Just live your life as fully as possible and allow yourself to fully become yourself.