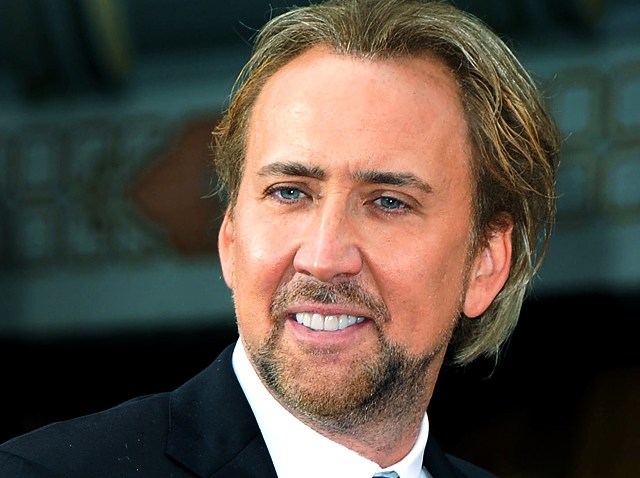 Nicolas Cage said last night that having the lead role in "The Sorcerer's Apprentice" was a childhood dream come true.
"I would spend a lot of time in the backyard and pretend that I was a wizard," the actor told Niteside last night at a Disney Pictures-sponsored free concert in Manhattan's Bryant Park to celebrate the premiere of the new action fantasy flick.
"I really loved the idea of casting spells. I think I must have willed this movie to happen because I get to finally play a wizard."

Smiling, he added, "It just fell in my lap. Magically."
The movie was produced by Hollywood legend Jerry Bruckheimer and features the acting talents of Nicolas Cage, Jay Baruchel, Alfred Molina and Teresa Palmer.
Jerry, the cast and the director Jon Turteltaub were all on hand to féte the highly anticipated feature length adaptation of Disney's classic animated short "Fantasia" last night. The excitement wasn't limited to the general public -- earlier in the day Mayor Bloomberg deemed July 6, 2010, "Sorcerer's Apprentice Day" in New York City.
"I'm glad there are sorcerers here in the city now because we can use them around budget time," Mayor Bloomberg said.

Niteside also chatted with Bruckheimer and discovered it was his call to base the film in our beloved city.
"Fantasia was such a cool short, I thought we could bring it to life and make it contemporary in New York City with sorcerers living in today," he said.

When asked how he has continued to succeed in the box office the producing powerhouse revealed that his methods are fairly simple.
"You get a brilliant Academy Award-winning actor and a amazingly talented director. The movie always is going to come out well that way," he said.

Director Turteltaub also collaborated with Cage and Bruckheimer on the widely popular "National Treasure" franchise and he elaborated on the pleasure of shooting in New York.

"It was extraordinary shooting here, especially shooting a car chases in the middle of New York. It was just amazing to be able to walk down streets in Midtown that are absolutely empty. You never get to see them that way. Driving around free in New York City without the crowds was something really special," he revealed.

But the filming wasn't a cakewalk for everyone. Jay Baruchel, who plays the apprentice in the film, opened up about the pressure of recreating the memorable Mickey Mouse and broomstick scene from "Fantasia."

"It was terrifying. It was a really, really big deal. That scene is so iconic; you really don't want to mess it up. That last thing that I wanted was to be the lengthy shmuck that ruined Fantasia. It was the combination of an immense honor and me pooing my pants the entire time."