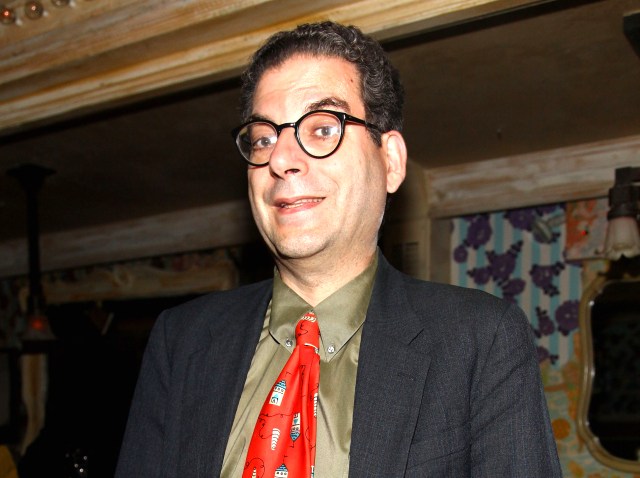 Village Voice gossip columnist Michael Musto turned up at the Happy Ending Lounge last night to promote his new book, talk about sex and generate some laughs.
"I'm happy to see some straight people here," he joked, adding that he hadn't been in a "mixed crowd" since the 1980s.
Squinting at his reading material through his iconic round glasses, the 54-year-old Musto complained about getting up in years.
"I can't even read," he said. "Does anybody have bifocals?"
Musto was one of the featured readers for the monthly event, In the Flesh Erotic Reading Series. He read a story from a 2005 column about the gay sex club El Mirage on East Houston Street. Musto's newest book of essays, Fork on the Left, Knife in the Back, comes out this month.