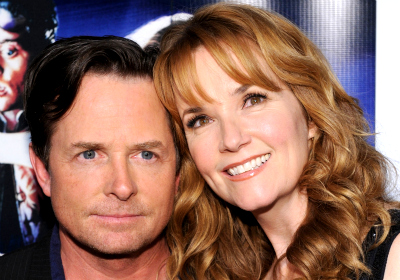 Michael J. Fox, on hand to celebrate the 25th anniversary of "Back to the Future" in Manhattan last night, said the film is a timeless classic.
"That's what you hope for," said Fox, who played loveable Marty McFly in the 1985 coming-of-age classic about time travel. "A resonance beyond its original opening."
Christopher Lloyd, Lea Thompson and Mary Steenburgen were among the cast and crew who reunited last night at Guastavino's on the East Side to pay tribute to the trilogy, which is out on Blu-Ray and DVD today. Doc Brown's DeLorean and hoverboard were on display near the venue entrance where inside guests sipped on endless White Russians and noshed on a costume confection created by "Ace of Cakes" star Duff Goldman.
Fox said there is more to the cult classic than flashy action sequences and special effects.
"It's a big-budget spectacle, but it's also a small-character movie," Fox said.
As for what era in time Fox would most like to travel to, the Fox echoed the sentiments of Director Woody Allen: "We were talking about time travel. He said he wouldn't go to any time before the invention of penicillin, and I think that makes sense."