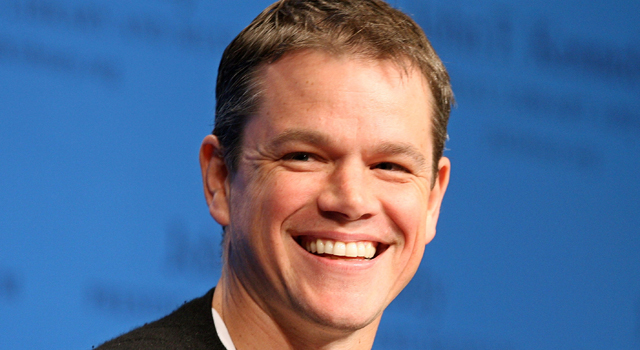 Matt Damon is a wanted man -- by the U.N.
The Oscar winner and star of the recently released "Green Zone" is being courted by United Nations to become the new voice of the Global Water Crisis, according to the CEO and President of Friends of the United Nations.
"We need to find a voice for the Global Water Crisis and that's where we think Matt Damon would be an excellent fit," Dr. Noel Brown, head of the organization, told Niteside at the closing night ceremony on New York's 1st annual Artivist Film Festival.
"We need to get the Brad Pitt generation listening to our causes. We don't just want a name. We want someone who can go on the road with our cause and actually answer questions."
Brown, who was honored with the Artivist International Humanitarian award, is CEO and President of Friends of the United Nations, an independent non-partisan organization dedicated to promoting the principles and values.
Matt has anything but a clear schedule with filming the new Coen film "True Grit", doing press for "Green Zone" -- his new production company with "Good Will Hunting" partner Ben Affleck -- and recently receiving awards like the American Cinematique tribute.
Even with all of that Brown insisted the busy thespian still expressed interest in helping the cause.
"Matt was very interested in coming out last week for World Water Day but he was filming in Mexico so he could not make it," Brown said. "We're looking to schedule another time!"