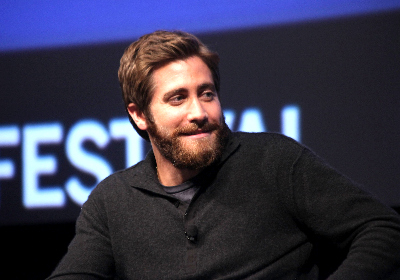 Jake Gyllenhaal was one to kiss and tell this weekend, dishing on his on-screen lip locks with Hollywood's A-List celebs.
The hunky actor, perched in a director's chair at the SVA Theater in Chelsea Saturday night, dished on his discomfort when it came to silver screen smooches during the New Yorker Festival.
"It's inevitably uncomfortable," Gyllenhall said. "It's inevitably awkward. And everybody's in on it. No matter how intimate it is, everybody's in on it. Occasionally, I've been into it. I won't talk about with whom."
Gyllenhaal, joined on stage by film critic David Denby and director of his latest film "Love & Other Drugs" Ed Zwick, said it's hard to get hot and heavy when there's a crew watching.
"There's this weird sense of being watched," he confessed. "If you've ever made out with anybody and you know you're being watched, you can't help but watch yourself. And that just takes the sexiness right out of it."
He also spoke openly about his infamous on-screen kiss with Heath Ledger in the 2005 Oscar-nominated "Brokeback Mountain."
"This has been hard for me to explain for years," he said. "It was about more than just kissing. We had very little to do with that scene being as powerful as it was."
He quipped, "So we just basically went up and slammed our mouths together. We were the instruments for something that was much bigger than both of us."