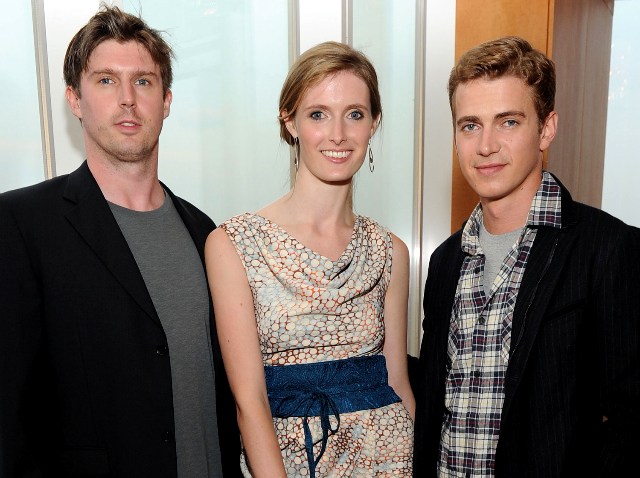 The children of the late legendary actor Christopher Reeve gathered at The Standard's Boom Boom Room last night for a posh summer fundraising event along with good pal Hayden Christensen, who had just split with starlet Rachel Bilson.
"Hayden is a good friend, so him being here is really spectacular," Alexandra Reeve Givens, daughter of Christopher, told Niteside at the Reeve Foundation event.
"He's actually always been very supportive and he agreed to come. He's followed what we've been doing for a long time. He wanted to just lend his name to the cause. "
Christensen's appearance at the charity event, which supported the leading organization for people living with paralysis, speaks to his character, Matthew Reeve, son of Christopher, said: "He's been incredibly generous with his time. I mean I've known him for eight years, and I just asked a good friend for a favor."
Alexandra also spent the night remembering her father, who died in 2004 at age 52 following a horseback riding accident nine years earlier that left him a quadriplegic.
"When my dad was running the foundation his power was that he could be an image for people suffering with this condition," she said.

"Now that he's gone, the challenge is convincing that there are still people out there living in this situation. I mean the statistics say that right now there are 6 million people living in the United States with some sort of paralysis."

On why The Standard's exclusive Boom Boom Room was the right venue for The Reeve Foundation the answer was simple.

"Again it's just friends of friends. We're really good friends with Joey Jalleo who's the event coordinator here. He sent a message to the team at The Standard and they were very excited to be a part of it. The Standard donated the space tonight and we couldn't be more grateful."

While many adore many of Christopher Reeve's works, his daughter Alexandra admitted that she has her favorite out of the bunch, which just so happens to be the film she starred in.

"I was in "Superman 4," so I guess that is my favorite. It's a terrible movie, but I guess it's my favorite. I guess I shouldn't say it's terrible; I should protect the legacy. My title was little girl blown away by a tornado. Then he saves me."

During the party the charity auctioned off some enticing items like a Fashion Week package with two tickets to numerous designers shows, a golf package at Trump National in Westchester and a Dior beauty package, including a private session with Dior celebrity make-up artist Ricky Wilson.