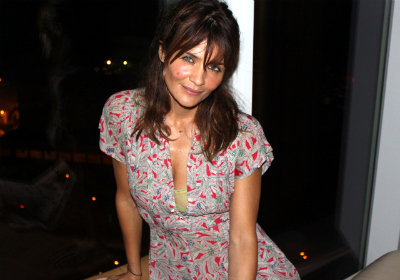 Model Helena Christensen said she and close pal Naomi Campbell have a bond built on their experiences during the early days of their forays into fashion.
"I shared a lot of unique moments with her," Christensen told Niteside at the "Free the Slaves" benefit at the Boom Boom Room Wednesday night. "We were very young, and we stayed very close throughout all the years and had some really amazing times together."
She added, "It's very rare moments when we get to hang out again, but when we do, it's like we were never apart."
The Danish model said she is next off to Nepal with Oxfam.
"It's a really great organization," Christensen said. "I went to Peru to photograph the changes of the climate and the effect it had on the indigenous people it had in the mountains, and now we're going to go to Nepal to do the same because there's a big climate conference coming up next year."